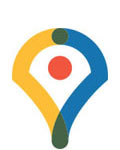 Roane's Top 10 Sites: A site for any project
Long the home of cutting-edge technology research and development in Oak Ridge, Roane County is also on the verge of explosive new growth county-wide. Ideally located in the center of the South, Roane County is within minutes of both I-40 and I-75 and within a day's drive of more than 75 percent of the U.S. population and the major U.S. markets. Through a combination of excellent location, sound development, ambitious planning and forward thinking, Roane County is set to experience a massive surge in its retail, commercial and industrial sectors, bolstering an already robust residential real estate market.
Roane County's certified sites comply with the Select Tennessee Certified Site standards, with at least 20 developable acres; utilities already on site or a formal extension plan; boundaries surveyed and topographic maps developed; documentation of environmental conditions and analysis; and minimized risk for development.
Roane County has a healthy, vibrant economy, and businesses grow quickly here. With an outstanding location, low tax rate, ready infrastructure, skilled workforce, available industrial sites, and an established resume of success in retail, tourism, scientific research and industry, Roane County may be just the place for you to do business.