Completion of the ERTF Is Expected Late 2022
Emergency Response Training Facility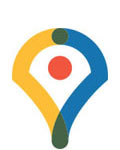 On January 11, 2022, the Roane County Industrial Development Board, held a Topping Off Ceremony with the team and supporters. To read the full press release. Photos from the event are available on the Roane Alliance Facebook page.
In July 2019, the State of Tennessee committed $15.1M to fund a state-of-the-art Emergency Response Training Facility (ERTF) in the Roane County portion of Oak Ridge, located at 3607 Oak Ridge Turnpike. The ERTF is part of a one-of-a kind campus in the US that also includes the federally funded Simulated Nuclear and Radiological Activities Facility, located next door to the ERTF.
Security, safety, and emergency response personnel from around the globe will visit this state-of-the-art Oak Ridge Enhanced Technology and Training Center (ORETTC) campus in Roane County to train and learn from world-class expertise found at NNSA and Department of Energy sites. Challenging critical thinking and problem-solving through training and demonstration, the ORETTC will provide dynamic, advanced emergency management, security, and operations training for high-consequence and critical infrastructure operations and processes for global collaborators.
The ERTF, specifically, will provide more industrial-focused training that includes firefighting and advanced search and rescue. The facility will be enhanced with state-of-the-art augmented and virtual reality training platforms to provide trainees with exposure in extremely dangerous industrial emergency response scenarios without the need of associated hazardous materials. The facility will also help develop innovative approaches for emerging technological challenges and risk mitigation for critical infrastructure. Plans are to also include a tactical casualty care and emergency medical simulations lab at the ERTF facility.
While the federal facility will feature simulated nuclear and radiological operations. Working with domestic and international strategic partners, training efforts will center on nuclear proliferation, counter-proliferation, and counter-terrorism activities. Complemented with a suite of equipment for simulated nuclear, radiological, and chemical operations, this facility will be enhanced with state-of-the-art augmented and virtual reality training platforms.
Through both training facilities, the ORETTC will provide local, state, national and international organizations and government agencies access to hands-on expertise in:
High-consequence operations
Nuclear safeguards
Nuclear detection
Nuclear and radiological security
Emergency management
New technology performance testing and demonstration
Other advanced technical and tactical training areas
The Roane County ETC Project, LLC (RCEP), a special purpose entity of the Roane County Industrial Development Board (RCIDB), was formed in 2020 to oversee the ERTF project and is a member-managed LLC, with the sole member being the RCIDB. The RCEP works directly with CNS Y-12 and the selected construction and design team made up of Lawler-Wood, Merit Construction and Design Innovation. Construction is expected to be completed on the ERTF in late 2022. The federal building is a separate project and not managed by the RCEP or RCIDB.
The economic impact of the campus when fully operational could lead to the creation of as many as 100 ongoing jobs, $40M in annual income, and $2M in sales tax revenue each year. 2,000 to 3,000 visitors to the ORETTC campus are expected each year, creating thousands of dollars in hotel and restaurant income, and sales tax revenue.
| | | |
| --- | --- | --- |
| May 2022 Tour | | |
| | | |
| | | January 2022 Topping Off Ceremony |
| | | |
| | | |
| October 2021 Groundbreaking | | |