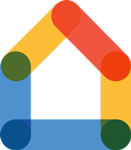 Quality of Life
With spectacular landscapes, rich recreational resources and musical heritage, Roane County offers a delightful, low-cost location.
In Roane County, we enjoy and appreciate our beautiful setting on Watts Bar Lake, with the backdrop of the Smoky Mountains, and the recreation it affords. Beautiful Roane County is located in the Tennessee River Valley between the Cumberland Plateau and the Smoky Mountains and home to Watts Bar Lake, one of the largest lakes in the South.
Residents here enjoy an overall cost of living that is nearly 20 percent less than the U.S. average. Our Green Team works to make our county the cleanest in Tennessee.
The area offers exceptional recreational opportunities, such as water sports, hiking, boating, fishing and fishing tournaments, swimming, biking, horseback riding, camping and fitness challenges. Among fishing tournaments are Rockin' on the River and the Tennessee Team Trail. Enthusiasm runs high at Three River Rumble bike race and Storm the Fort Triathlon. There are also 5 golf courses, 2 disc golf courses and a number of sports complexes.
Here, the community enjoys events year-round: the Roane County Bass Tournament, Haunting of Harriman, Christmas Home Tours and Smokin' the Water. With more than 450 festivals and events every year, you'll always find something to do.