Contact Us
Roane Alliance Leadership: Staff & Boards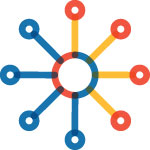 Let us know how we may help you
You'll find the friendly, experienced and committed Roane Alliance staff and board of directors helpful and knowledgeable. Every day, we and our partners work toward unified goals for improved quality of life and increased prosperity for Roane residents. Connect with us and find out why Roane is attracting success.
OUr strategy

To read the current Strategic Plan and Programs of Work click here.
The Roane Alliance operates with a Board of Directors (BOD) and operating budget funded solely by annual contributions, an annual fundraiser (known as the Gala), and rent paid by the three partner organizations. The Roane Alliance also acts as the county's Joint Economic & Community Development Board (JECDB) per state approval provided in the June 27, 2001 letter, under the provisions of T.C.A. 6-58-114 enacted as part of the Public Chapter 1101, Growth Policy Act, passed in 1998.
The RCIDB and Chamber also operates with their own BOD and operating budget; while the RCVB operates with its own budget under the direction of the Roane Alliance Board and the Roane County Commission Tourism Committee.
The quarterly Roane Alliance Board and JECDB meetings are held together, while the RCIDB meetings are held monthly. These meetings are public and announced in the Roane County News and the Roane Alliance Facebook page. The Chamber BOD meet monthly as well.
Agendas for the Industrial Development Board and the Roane Alliance / Joint Economic & Community Development (JECD) board meetings will be posted on the Roane Alliance front office memo board at least 48 hours prior to a scheduled meeting.
Roane Alliance BOARD OF DIRECTORS
Dr. Julian Ahler
Kingston, TN
Kendall Bear
Rockwood Electric Utility
Rockwood, TN
David Bell
Roane County Commission
Kingston, TN
Sasha Benjamin - Vice Chair
ORUD
Oak Ridge, TN
Marilyn Calfee
Kingston, TN
Suzie Clay - Secretary
Uselton, Clay & Bright
Kingston, TN
Omer Cox
City of Oliver Springs
Oliver Springs, TN
Lynn Farnham
Roane County Government
Kingston, TN
Kevin Helms
City of Harriman
Harriman, TN
Junior Hendrickson
Roane County Commission
Harriman, TN
Jim Henry
Coldwell Banker, Jim Henry & Associates
Kingston, TN
Buddy Holley
City of Harriman
Harriman, TN
Leigha Humphries
UT-Battelle
Oak Ridge, TN
Mitchell Kyker
Kyker Funeral Home
Harriman, TN
Gail Lyke - Chair
SimplyBank.
Rockwood, TN
Dr. LaDonna McFall
Roane County Schools
Darryl Meadows
Roane County Commission
Rockwood, TN
Kenyon Mee
Perma-Fix
Kingston, TN
Mayor Tim Neal
City of Kingston
Kingston, TN
Jim Owens
IDB Treasurer
Jim Palmer
IDB Chair
Terry Payne
ORAU
Oak Ridge, TN
Dana Peterka
Chamber Chair
Rockwood, TN
Jason Pilant
Roane Medical Center
Harriman, TN
Al Reardon
CNS Y-12
Oak Ridge, TN
Ken Rueter
UCOR
Oak Ridge, TN
Becky Ruppe
City of Rockwood
Rockwood, TN
Jerry Stephens
AGA Insurance
Kingston, TN
Barry Stephenson
McLinc
Oak Ridge, TN
Sharon Templeton
EnergySolutions
Oak Ridge, TN
Danice Turpin
Tennessee College of Applied Technology - Harriman
Harriman, TN
Candace Vannasdale
Harriman Utility Board
Harriman, TN
Mark Watson
City of Oak Ridge
Oak Ridge, TN
David Webb
IDB Vice Chair
Harriman, TN
Dr. Chris Whaley
Roane State Community College
Harriman, TN
George Wilson - Treasurer
Knoxville, TN
Ron Woody
Roane County Executive
Kingston, TN
Bill Young
Harriman, TN
Industrial Development Board Members
Quentin Craig
Rentenbach Constructors Inc.
Oak Ridge, TN
Teddy Haywood
Blue Springs Boat Company
Oak Ridge, TN
Joe Heckman
EnergySolutions
Vice President of Processing Operations
Kingston, TN
Bob Kite
Cartwright Engineering Technologies
Robert Kite & Associates
Rockwood, TN
Jeff Nichols
ORNL
Oak Ridge, TN
James Owens
Secretary/Treasurer
JR Global, Inc.
Kingston, TN
Jim Palmer
Chairman
Oak Ridge, TN
Tommy Thompson
Nealy Thompson Heating and Air
Rockwood, TN
David Webb
Vice Chair
Harriman, TN