The Region's Premiere Site for Logistical Advantages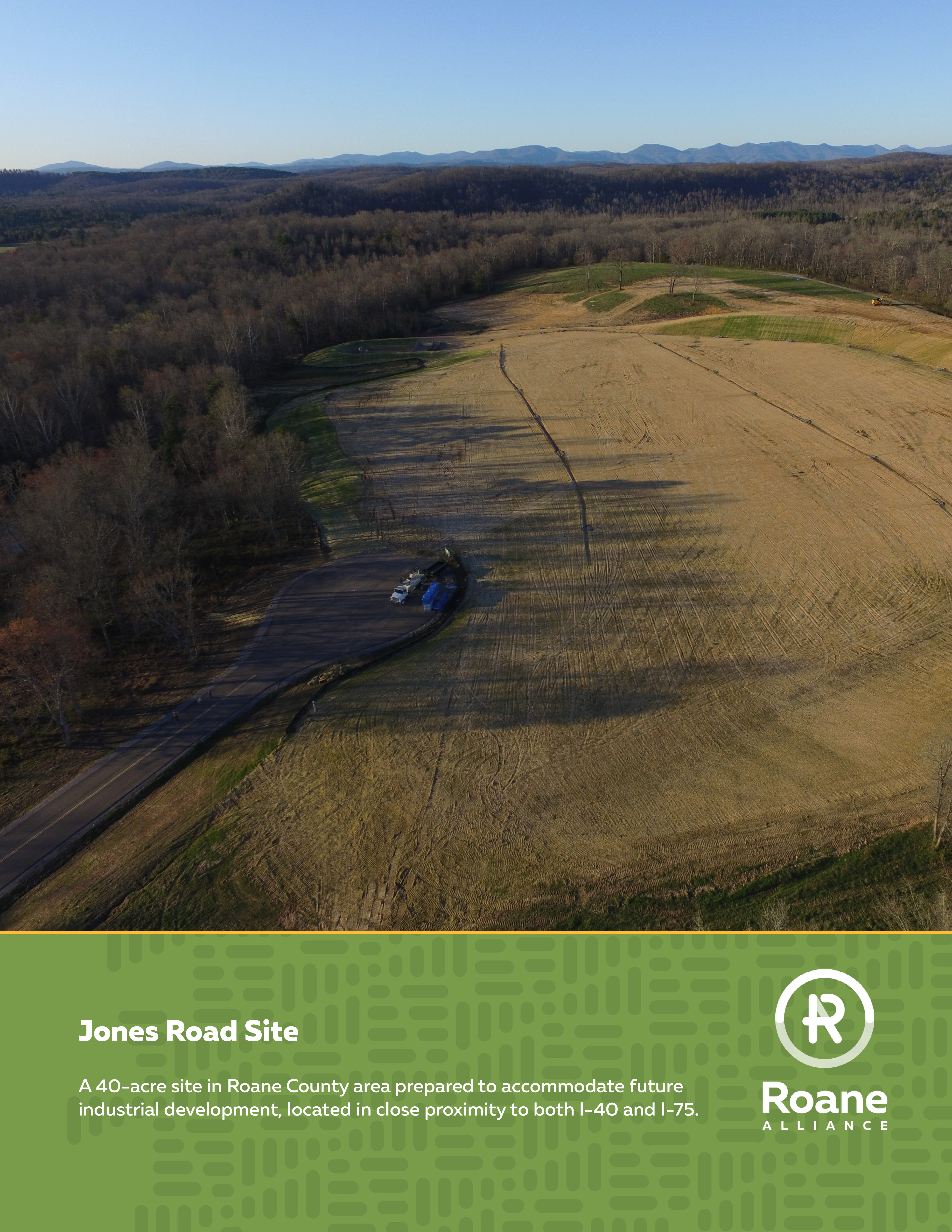 The Jones Road Site is a 40 acre Select TN Certified Site with dedicated access to Interstate 40 to the park. Great access, all available utilities, and multiple sites with the option to subdivide existing lots all make the Jones Road site a very appealing option to companies and site section consultants. View the videos below for a better look at the Jones Road site.
The Certified Site designation applies to the Jones Road Site, located in the Roane Regional Business and Technology Park in Roane County, Tennessee.

The site is approximately 40.2 acres and is located in an area planned for industrial development. The site has a newly constructed direct access industrial grade road to the site.