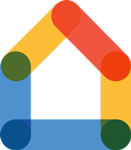 Visit Roane Regional Business & Technology Park
Roane Regional Business and Technology Park (RRBTP) is a new 655-acre industrial park fronting the interstate (I-40), geared toward light to medium industry in a campus-like setting.
The park is only five minutes from the I-75 corridor and within a day's drive of two-thirds of the country's population. The site is bordered to the north by the Clinch River and to the south by Interstate 40, where it is served by a dedicated interchange "Industrial Park Rd" (Exit 362).
There are more than a dozen industries located in the park, which is anchored by H.T. Hackney, a wholesale food distributor and one of the largest wholesale distributors in the US. Volkswagen's newest parts distribution center is under construction at the park's main entrance.


Site Location
Located in east Roane County, the park is just 30 minutes from Knoxville's McGhee-Tyson Airport. The Department of Energy's Oak Ridge facilities, including the Oak Ridge National Laboratory and the Center for Manufacturing Technology, are situated directly across the Clinch River from the park.


Master Plan
The park has two entrances. The road alignment provides the most efficient access to the various areas of the site and provides flexibility in parcel sites.