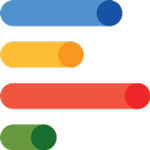 Discover how there is a site for any project in Roane county
Roane County offers a unique range of industrial opportunities covering the 3,500 acres zoned and being developed for industry today. Roane County's outstanding location, ready infrastructure, educated workforce, available industrial sites and established resume of accomplishment in industry have been key factors in its economic growth and success.
Our transportation infrastructure is geared toward progressive commerce: interstate access (I-40 & I-75); two major U.S. highways; Norfolk Southern main line; Rockwood Municipal and McGhee Tyson airports; and the Tennessee, Clinch and Emory rivers, and river terminal facilities.
Roane County is home to the nation's top research lab, Oak Ridge National Laboratory and to Proton Power, the pioneer in renewable energy technology. A Tennessee Valley Authority silver-level sustainable community, we partner with and are located in the Innovation Valley Technology Corridor.
Volkswagen's Southeastern Regional Distribution Center is located in Roane Regional Business & Technology Park. The $40 million, 459,000-square-foot center, the world's only silver LEED-certified distribution facility, distributes Volkswagen parts for a large region including Volkswagen's manufacturing center in Chattanooga.