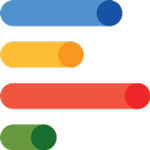 Adventure Tourism
Adventure tourism is one of the hottest industries in the country and the world. To capitalize on this growing trend, our state passed the Tennessee Adventure Tourism and Rural Development Act of 2011 to incentivize adventure tourism businesses to invest and create jobs across the state.
State-certified adventure tourism districts allow Roane County to use its geographical strengths in a way that helps generate job opportunities. With more than 700 miles of shoreline, bluffs and vistas on the plateau, and a large number of Wildlife Management Areas, Roane County is the best setting to support this growing segment of the tourism industry.
Tennessee's—and particularly our county's—abundance of natural resources position us as the ideal setting to support this segment of the tourism industry. The act allows qualified businesses within a certified district to earn a jobs tax credit to offset a portion of the Tennessee franchise and excise tax liability. Qualified businesses may include restaurants, hotels, or other tourist-related attractions.
The four districts include Rockwood's waterfront area, including and surrounding Tom Fuller Park; Roane County Park and a large portion of the surrounding area, including Caney Creek and the Tamke-Allan Observatory; Riley Creek Campground; and Kingston's entire waterfront, including parts of Ladd Landing all the way to Southwest Point. A district in Harriman received certification, including Riverfront Park to the site of the Tennessee Medieval Faire.
In order to qualify the business must make a capital investment of at least $500,000 and create the required number of full-time jobs. For Roane County, that is 25 jobs with minimum health care benefits. Additionally, businesses must complete a jobs tax credit business plan and submit it to the Department of Revenue.