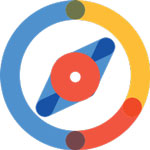 Roane Regional Business & Technology Park is the site of Volkswagen's newest parts & distribution center
Tennessee's Roane County is now the home of Volkswagen's new Southeastern Regional Distribution Center (SERDC), officially opened June 25, 2013.
This new facility is the only silver LEED-certified distribution facility in the world.
The 459,000-plus square foot facility was built on 54.6 acres on Industrial Park Road at the entrance to Roane Regional Business and Technology Park (RRBTP) on I-40 (Exit #362).
The Volkswagen Group of America's Roane facility will be used first as a redistribution center (RDC), servicing warehouses, but will then become a parts distribution center (PDC), serving more than 100 dealers in the surrounding regions as well as the U.S., Canada and Mexico.


Regional Distribution Center Facts
OVERVIEW
The PDC will distribute parts to approximately 122 Volkswagen and Audi dealers in the Southeast.
The RDC will support US, Canada, Mexico; first, Volkswagen U.S. facility exporting parts globally. The RDC will distribute all New Passat domestic parts.
The new PDC will provide warehouse space for forecasted market sales growth.
FACILITY LOCATION
Roane Regional Business and Technology Park (RRBTP)

Kingston, Tennessee

County: Roane

Acreage: VWGoA Site - 54.6 acres

Location fronts the interstate (I-40); only 5 minutes from the I-75 corridor site; bordered to the north by the Clinch River and to the south by Interstate 40
ECONOMIC EFFECTS
New PDC will bring a minimum of 45 new plant jobs to the area.
Estimated construction labor employment impact to exceed $10 million.
Construction workforce timeline (approx. 1 year): An average of 55 onsite; 28 offsite for approximately six months of project; In peak time, an average of 110 onsite and 56 offsite for approximately six months.
Continued economic stimulus and development for Tennessee, along with Chattanooga facility that employs 2,700 employees.
FACILITY DESIGN
400,000 Square Feet (37,161 Square Meters)
One operation supporting two functions, Redistribution Center and Parts Distribution Center.
Construction Management: Panattoni Construction, based in Nashville, TN
FINANCIALS
$40 million - Volkswagen Group of America investment
VWGOA OPERATIONS SNAPSHOT
Headquartered in Herndon, VA
U.S. manufacturing facility in Chattanooga, Tenn., a LEED Platinum certified facility recently announced 200 additional jobs, adding to the total with 2,700 jobs
In 2011, the Volkswagen Group sold 444,192 vehicles in the U.S., a 23.3 percent increase from 2010, the best sales year since 2002
In 2011, the Volkswagen Group sold over $1.19 billion worth of parts to our dealer network
4,300 corporate, subsidiary and regional team members
30,000 dealer team members
10,000 more supplier-related jobs
940 dealer locations in all 50 states
20 corporate/subsidiary locations
11 regional dealer support offices