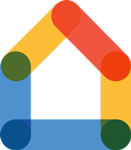 Roane Regional Business & Technology Park
Roane Regional Business and Technology Park (RRBTP) is a 655-acre industrial park fronting the interstate (I-40) to the south and the Clinch River to the north in Roane County, TN. Located in East Tennessee in the Tennessee Valley Region, this park is geared toward light to medium industry in a campus-like setting, and within a day's drive of two-thirds of the country's population from both the I-40 and I-75 corridors.
There are more than a dozen industries located in the park, which is anchored by H.T. Hackney, a wholesale food distributor and Volkswagen's Southeast Distribution Center, one of the largest wholesale distributors in the US.
Some of the other industries that call RRBTP home include Best Roofs, Blue Bell Creameries, C.R. Barger, Dienamic Tooling Systems, E-Jay Thermo, Proton Power, Reliable Electric, and Saginaw - just to name a few. To learn about the industries who call Roane County home, click here for a link to the latest Industrial Guide
Location - Location - location!
Located in east Roane County, the park has access from two different interchanges on I-40 - Exit 362, Industrial Park Road, a dedicated interchange and Exit 364, Lenoir City and Highway 95/321. This park is also only five minutes from the I-75 corridor and the intersection with I-40 or Hwy 321 at Exit 81.
The Department of Energy's Oak Ridge National Laboratory and other facilities, including the Center for Manufacturing Technology, are situated directly across the Clinch River from the park, or a short drive north on Hwy 95. Knoxville's McGhee-Tyson Airport and the University of Tennessee Knoxville campus are both just 30 minutes away.


Transportation & Infrastructure
Roane County's transportation infrastructure is geared toward progressive commerce: interstate access (I-40 & I-75); two major U.S. highways, including Highway 70, the 'Broadway of America'; Norfolk Southern main line; Rockwood Municipal and McGhee Tyson airports, and the future home of a new airport in Oak Ridge; and the Tennessee, Clinch and Emory rivers, and river terminal facilities.
Master Plan
There are still parcels available - click here for the top sites in RRBTP and the Roane County Industrial Park (RCIP) in the Southwest area of Roane County. RRBTP has two entrances into the park and has sites visible from I-40. The road alignment provides the most efficient access to the various areas of the site and provides flexibility in parcel sites.