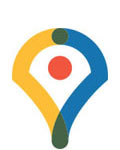 In July 2019, the State of Tennessee committed to funding a state-of-the-art Emergency Response Training Facility (ERTF) in the Roane County portion of Oak Ridge. A federal training facility will also be built as part of the campus, located on Highway 95 across from the Horizon Center.
These training facilities will provide a local, state and national level reserouce to address integrated, performance-basec, emergency response training for the industrial environment. A study, prepared by the Howard H. Baker Jr. Center at the University of Tennessee, Knoxville, by Director Dr. Matthew N. Murray and Graduate Research Assistant Rebecca Davis, indicates "the economic impact from campus construction benefits could lead to the creation of as many as 739 one-time jobs, $39M in income and $2.3M in state and local sales tax revenue. Operation of the campus when activities have matured could yield as many as 1,401 ongoing jobs, $98.1M in annual income and $5.1M in sales tax revenue per year." (Marrya & Davis, 2017)
A special purpose entity of the Roane County Industrial Development Board (RCIDB) was formed in 2020. The Roane County ETC Project, LLC (RCEP) is a member-managed LLC, with the sole member being the RCIDB. The deadline for the Expressions of Interest was March 31, 2020 and a Request for Proposal went out following an information session with all interested parties. A Developer/Construction Manager has been selected to build the ERTF. Land transfer and grounbreaking are expected 4Q20 and the completion of the project in 2021/22. The federal building is a separate project and not managed by the RCEP or RCIDB.