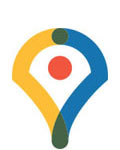 In July 2019, the State of Tennessee committed to funding a state-of-the-art Emergency Response Training Facility (ERTF) in the Roane County portion of Oak Ridge. A federal training facility will also be built as part of the campus, located on Highway 95 across from the Horizon Center.
These training facilities will allow local, state and federal personnel to be trained to develop skills to handle a spectrum of disaster incidents related to chemical, radiological, nuclear and other high-hazard industry activities.
The Roane County ETC Project (RCEP), an operational entity to be formed of the Roane County Industrial Development Board (RCIDB), is seeking expressions of interest for a Developer/Construction Manager to plan, design and build the ERTF. The federal building is a separate project and not managed by the RCEP or RCIDB. The deadline is March 31, 2020 - click here for the public notice.