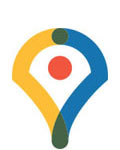 Retail & Rooftops
Roane County, located in East Tennessee and comprised of the communities of Harriman, Kingston, Oak Ridge, Oliver Springs and Rockwood, invites new retail establishments to look at our available locations. Roane County aggressively recruits retail and is poised and prepared for all facets of retail expansion. Roane County's communities, as well as trade areas, have both common and yet distinct advantages for investment. A recent community survey bears out that Roane Countians want more retail and restaurants in the county, and millions of dollars of Roane County money are being spent outside the county in several retail sectors.
Roane County is a prime area for retail development. Here are a few reasons why:
Roane County is the sixth largest micropolitan area in Tennessee, and one of the fastest growing the state.

A new full-service hospital is in the center of Roane County at the county's retail hub, immediately adjacent to Interstate 40.

I-40 runs 25 miles through Roane County; has nine interchanges, and joins I-75 less than five minutes from the county's border.

Roane County has approximately: 45,000 vehicles per day, 500 hotel rooms, 30 restaurants and 20 convenience stores.

Acreage available to develop big box or smaller retail locations.

Roane County is located between the Knoxville MSA to the east and Crossville area to the west.

ROOFTOPS
Roane County is growing quickly as the Knoxville area spreads to the west. Much of that growth is in the semi-retired baby boomer market. This population is responding to the low cost of living (88 on the ACCRA scale), and the boom of higher-end residential development being developed in Roane County. Many of these developments front the scenic Watts Bar Lake. They include:
Whitestone, Kingston: Choose living at The Pointe, from residential to family farms with Whitestone amenities.
Lakeside Coves, Ten Mile: Newest gated waterfront community on a scenic tree-lined peninsula with clubhouse, slips and recreation.
Green Ridge Trails, Harriman: Relaxed country living in a gated wooded community atop the Cumberland Plateau.
Cornstalk Heights Historic District, Harriman: 100+ Victorian homes on the National Register.
Ladd Landing, Kingston: An 800-acre waterfront development for 600 corporate and community condominiums (starting at $175,000) along with 400 residential units (starting at $300,000).
Grande Vista Bay, Rockwood: Gated community amid 1,200 forested acres, boat slips and recreational amenities. With 500-plus, high-end residential units along 10 miles of lakefront. Take Exit 350, from Pine Ridge Road to U.S. 70.
The Preserve at Clinch River, Oak Ridge: Parks, walking trails, a town center and lots of leisure opportunities.
For retail development efforts, or for more information on retail opportunities within Roane County, email Stacey Wilson, Visitor Services Manager for The Roane Alliance.