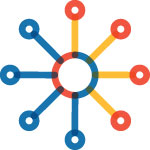 advanced Composites Manufacturing
As home to Oak Ridge National Laboratory's Carbon Fiber Technology Facility, Roane County is leading the charge in advanced composites manufacturing. Roane County stands ready to provide a site for other composites manufacturers looking for a close working relationship with ORNL researchers. We literally have a site for projects of any size and need.
With close working partners Tennessee Valley Authority and Tennessee Department of Economic and Community Development, The U.S. Department of Energy, the City of Oak Ridge, and the Community Reuse Organization of East Tennessee, there isn't an obstacle that cannot be overcome to make Roane County, TN the perfect place to locate your future. Companies are finding locations primed for success in Roane County's business parks and surrounding areas.
Roane Regional Business and Technology Park is one of Roane County's newest industrial parks and serves as home to 5 distribution centers. It is located in East Roane County with a dedicated interchange, Exit 362, on Interstate 40. Volkswagen Group of America and the H.T. Hackney Company anchor the park with over 800,000 square feet of distribution operations. Other industries also already in operation in the park include:
Proton Power operates 4 different sites within the park with manufacturing, assembly, laboratory, and administrative headquarters
C.R. Barger & Sons, a homegrown Roane County precast concrete manufacturing company which has been run for three generations by the Barger family, has located its multi-million dollar facility at Roane Regional Business and Technology Park.
Blue Bell Creameries operates its regional distribution facility for the East Tennessee Region
Saginaw Control and Engineering operates a distribution facility for electrical panel casing
Dienamic Tooling Systems designs, builds, re-engineers, and services medium to large sized sheet metal stamping dies and tooling
Chase Environmental provides environmental remediation services. There facility in Roane Regional serves as their Tennessee branch office
Advanced Plasma Products produces technology in filtration for many applications
Reliable Electric provides high quality electrical solutions primarily focused on lighting and controls
In Roane County, new manufacturing techniques are developing rapidly—such as in the Advanced Manufacturing Program at ORNL, where Local Motors partnered with ORNL to print the world's first 3-D printed car.