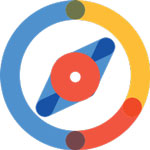 Did you know . . . ?
Did you know the Green Team capped a year-long strategic planning process on May 12, 2015, identifying goals and strategies for each component of the plan to make Roane County the cleanest county in the state: Litter pick-up, Education and Enforcement. For more information about joining the Green Team contact the County's Sustainability Officer Teresa Jackson at 865.376.5547, tjackson@roanealliance.org or like us at facebook.com/roanecountygreenteam.
Did you know Roane County is one of only 16 counties in the state to be selected to be part of the Retire Tennessee program. Through the state's program, Roane County is promoted to affluent retirees through retiree shows, print ads, and website retiretennessee.com. 2,246 qualified leads were sent information in 2015 after they inquired specifically about East Tennessee. In January, the Alliance represented the county, talking directly to future retirees at an Ideal Living show in New York.
Social Media Data
176 newsletters sent

880 events promoted

1,981 posts

15,431 social media fans

15,590 requests for information

24,530 visitors to the State's Select TN website, featuring our three certified sites

35,394 people engaged in our posts

76,009 visitors to website (50% 1st-time)

119,198 webpages viewed

324,525 people reached on social media
Workforce Data
169 jobs gained in 2015

Average unemployment rate was 6.5%

$37,512 per capita income (up 3.7%)