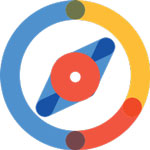 Workforce & Education
In Roane County, we mean business in developing a well-trained workforce to meet current and emerging job requirements of established and new businesses. Our Workforce Development Council connects businesses with educators in order to meet workforce needs and to prepare our future workforce. We focus on work-based learning, career and technical education opportunities, co-ops and apprenticeships as positive ways to impact our community.
Our goal in Roane County is to establish relationships between businesses and Career & Technical Education (CTE) teachers so they work together to:
Create interest and competence in careers/skills (hard and soft) required by businesses to be successful.
Identify activities, projects, assignments for the CTE classroom that address current workplace needs.
Invite business representatives into the classroom to speak, lead activities, discuss careers.
Establish Work-based Learning (WBL) positions for students; plan ahead for each school year.
Help businesses identify students who will be good employees upon graduation.
Encourage students to maintain contact with businesses of interest while continuing to acquire career skills and training.
Roane County is always on the lookout for business representatives and CTE teachers, especially in these key areas: STEM (Science, Technology, Engineering and Math, plus Manufacturing, Transportation, Distribution & Logistics); Information Technology; Arts; Audiovisual Technology and Communications; Law; Public Safety; Corrections and Security; Therapeutic Nursing; Human Services; Business Management and Administration; Agriculture, Food and Natural Resources; Architecture and Construction.