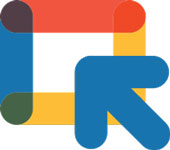 Business Climate
Roane County is set to experience a massive surge in its retail, commercial and industrial sectors—bolstering an already robust residential real estate market. With an outstanding location; low tax rate; ready infrastructure; skilled workforce; available industrial sites and an established resume of success in retail, tourism, scientific research and industry, Roane County is the place for you to do business.
Tennessee is one of only eight states with a AAA bond rating, and is a right-to-work state. Our state constitution requires a balanced state budget. Tennessee has no personal income tax on wages. Corporate (excise) tax is 6.5% of net earnings, and franchise tax is 25 cents per $100 of capital properties. The state sales tax is 7%.
The Volunteer State offers the nation's most dependable power source: The Tennessee Valley Authority operates one of the nation's largest electric power systems in terms of generating electricity.