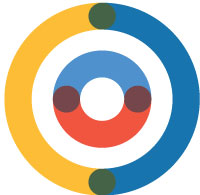 Location & Infrastructure
Roane County, in East Tennessee, has a healthy, vibrant economy, and businesses grow quickly here. Tennessee is located in the Sunbelt area of the southeastern U.S. and has a mild year-round climate, with the second largest inland port in the United States, on the Mississippi River in Memphis.
With about a half a million sq. ft. of available building space for business and industry, Roane County offers a unique range of industrial opportunities covering the 3,500 acres zoned and being developed for industry today. Long the home of cutting-edge technology research and development in Oak Ridge, Roane County is also on the verge of explosive new growth county-wide.
Ideally located in the center of the South, Roane County is minutes from I-40 and I-75, and within a day's drive of more than 75 percent of the U.S. population and the major U.S. markets. Through a combination of excellent location, sound development, ambitious planning and forward thinking, Roane County is set to experience a massive surge in its retail, commercial and industrial sectors—bolstering an already robust residential real estate market.
Innovation Valley Inc. (IVI) is a regional economic development initiative centered on a 25-mile Technology Corridor with world-class resources in science, technology and business. Experience shows that a regional approach to economic development offers the most advantages to businesses planning a corporate relocation or expansion and the communities involved.
The partnership was created to implement a five-year economic development blueprint for business growth in the Knoxville-Oak Ridge area of East Tennessee. The blueprint outlines 13 targeted industry sectors that are based on an analysis of the region's world-class resources. Six program areas provide the framework for the group's business relocation and industrial development efforts.
IVI consists of six partner agencies that collaborate on executing the blueprint for long-term business success. The Roane Alliance is one of these partner agencies, along with Oak Ridge Economic Partnership, Blount County Chamber, Knoxville Chamber, Loudon County Economic Development Agency and Tellico Reservoir Development Agency. A private, independent board of directors guides the management of this regional partnership. The Innovation Valley work plan could not be carried out without the generous support of regional business and government partners.
With a low tax rate, ready infrastructure, skilled workforce, available industrial sites and an established resume of success in retail, tourism, scientific research and industry, Roane County is the place for you to do business.